Visit of Spanish Company Edibon to IAU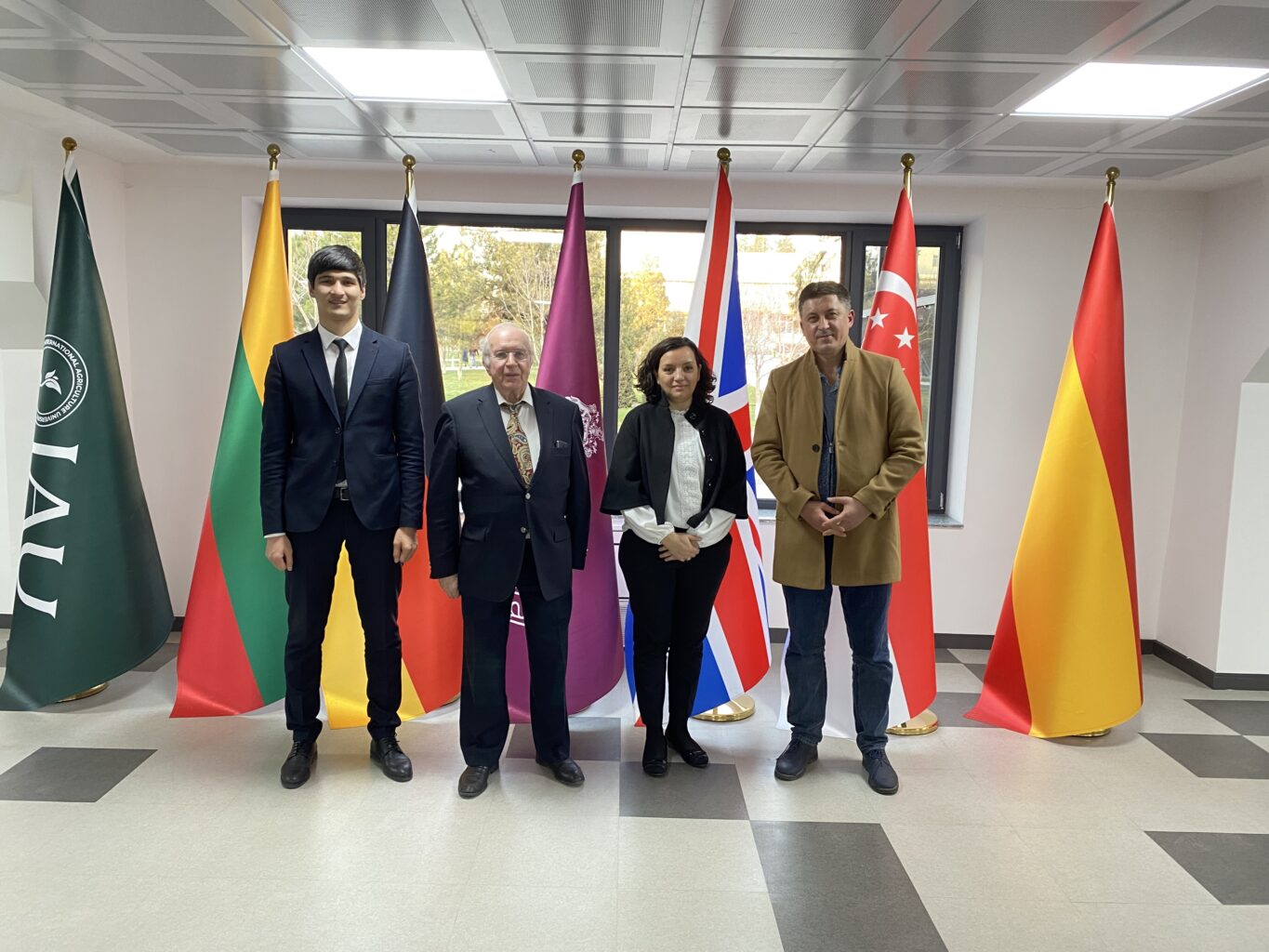 On March 3, 2023, a meeting of IAU employees and the management of Edibon Co from Spain took place at the International Agriculture University. Edibon Co was represented by Chief Executive Officer Mrs. Myriam Bonilla Garcia and Edibon Co partners Mr. Alejandro Pastrana Molero representing Gedepsa Co (Spain) and Mr. Adkhamjon Kodirjonov representing Ayeco (Uzbekistan)
Edibon is a worldwide benchmark company, with 40 years of experience in teaching equipment for engineering and technical education. Their strategy based on continuous Research and Development (R&D) allows them to have nowadays more than 4,000 products developed and manufactured with the most advanced technology and complying with international quality standards. Thanks to Edibon human resources and their knowledge, the company can offer a personalized and comprehensive service that covers the design, manufacture, installation, maintenance and advice of all products, thus offering a guarantee of success and full satisfaction of thecustomers.
During the visit to the IAU, IAU staff members and Edibon representatives exchanged views on the possibilities of interaction and cooperation between the International Agricultural University and Edibon.
The guests were shown a new, modern campus of the University. IAU staff told them about the history of the university, its capabilities, courses offered as well as training programs. The guests expressed their sincere admiration.
At the end of the visit, the sides agreed on further cooperation that include signing of MOU as well as the participation and co-sponsoring of the events at the International Agriculture University. The visit was held in a friendly and businesslike atmosphere.