Welcome to the vibrant and dynamic student life community at International Agriculture University! Our International Agriculture University recognizes the importance of holistic development, and our diverse array of student clubs is designed to cater to a wide range of interests and passions. Explore the opportunities that await you in our Student Life Clubs, where you can connect with like-minded individuals and enhance your university experience.
Are you passionate about journalism, photography, or digital media? Join our Media Club to explore the world of media production, storytelling, and communication. Dive into exciting projects, capture memorable moments, and be part of a creative community that values the power of visual and written expression.
2. SDGs Club (Sustainable Development Goals Club):
Join forces with like-minded individuals who are dedicated to making a positive impact on the world by addressing global issues through community projects and initiatives. The SDGs Club is your platform to contribute to sustainable development, engage in meaningful projects, and be a part of a global movement striving for positive change.
3. Women Empowerment Club:
Champion gender equality and women's rights through advocacy, workshops, and community outreach with our Women Empowerment Club. Join a community of individuals passionate about creating a more equitable world and making a difference in the lives of women.
Discover the beauty of sustainable agriculture and rural tourism. Learn about farming practices, explore agri-tourism opportunities, and connect with nature. The Agri-Tourism Club offers a unique blend of education and exploration, allowing you to appreciate the significance of agriculture in a global context.
Whether you're a seasoned athlete or a casual sports enthusiast, our Sports Club offers a variety of athletic activities and events to keep you active and engaged. Join a community that values the physical and mental benefits of sports, fostering teamwork and camaraderie.
Sharpen your public speaking skills, engage in stimulating debates, and explore different perspectives with our Debating Club. Join a community that encourages critical thinking, effective communication, and the exploration of diverse viewpoints.
7. Career and Industrial Professionalism Center:
Receive valuable guidance and resources to kickstart your career journey. Benefit from one-on-one sessions with industry experts, industry placements, and local and international internships, and expand your horizons through scholarships abroad, cultural exchange programs, and participation in international events and conferences.
8. Arts and Culture Club:
Immerse yourself in the world of arts, culture, and creativity. From art exhibitions to cultural festivals, this club celebrates artistic expression in all its forms. Join a community that values the richness of diverse cultures and artistic endeavors.
9.Entrepreneurship & Startup Club:
Encouraging students to explore entrepreneurial ventures, fostering innovation, and providing resources to nurture startup ideas. Join a community of aspiring entrepreneurs, participate in workshops, and turn your innovative ideas into impactful ventures.
10. Volunteer & Community Service Club:
Make a difference by engaging in meaningful volunteer work and actively contributing to the betterment of the community. Contribute to social causes, develop leadership and teamwork skills, and create a positive impact on the community.
At International Agriculture University, we believe in providing a well-rounded and enriching university experience. Join our Student Life Club and embark on a journey of self-discovery, skill development, and the creation of lifelong memories. Connect, explore, and thrive in a community that values your unique passions and aspirations.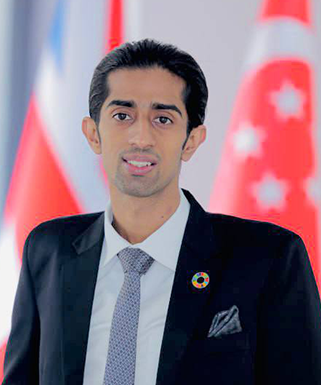 Contact:
Muhammad Umar Aslam
+998992973764
muhammadumaraslam@iau.uz
office: IAU Building Room #317