International Agriculture University honors talented students at the scholarship award ceremonyInternational Agriculture University honors talented students at the scholarship award ceremony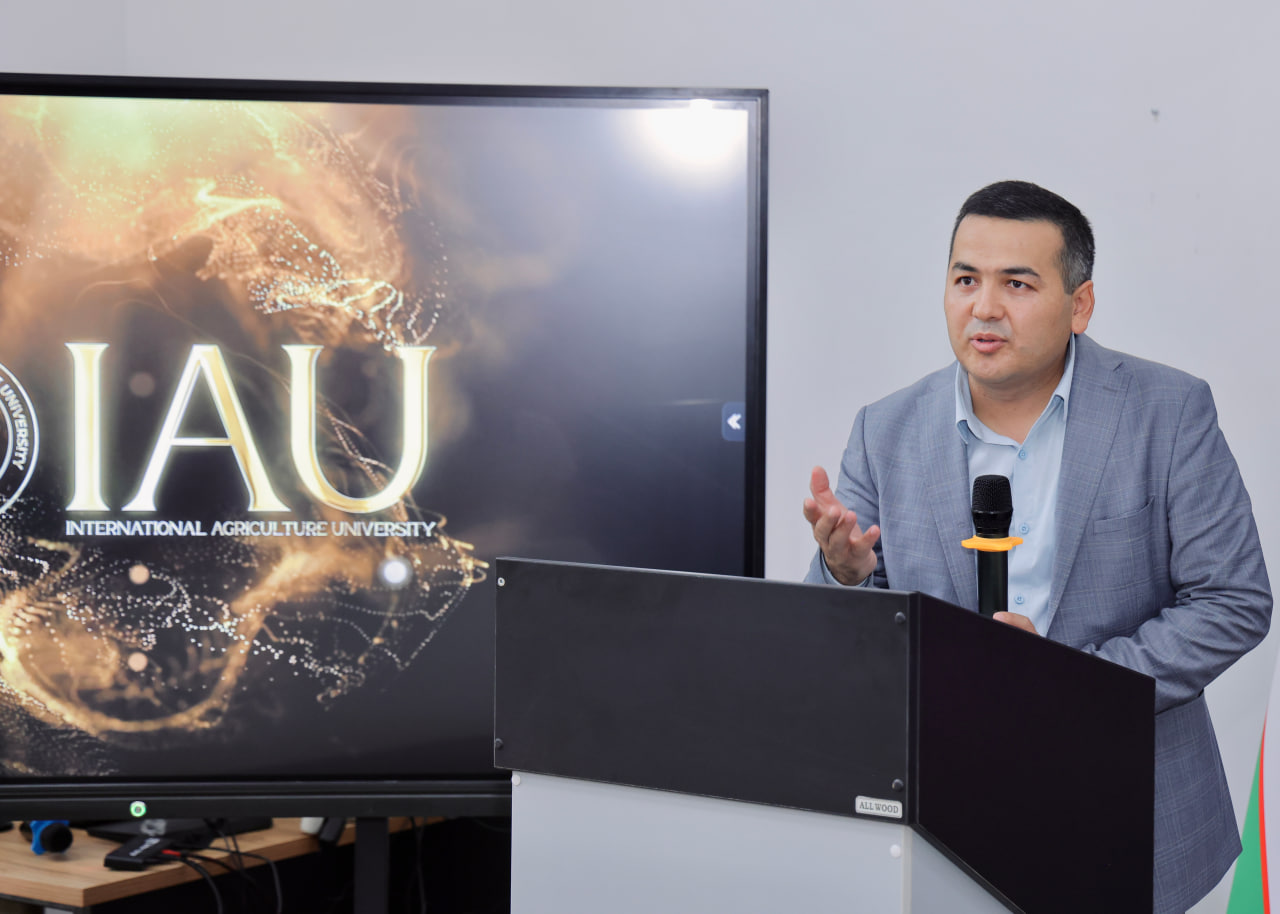 On August 8, 2023 (Tuesday), International Agriculture University ("IAU") celebrated its scholarship award ceremony. The event celebrated the academic achievements of talented students and provided an opportunity to recognize their dedication to agriculture.
In his opening remarks, Dr. Slawomir Wroblewski, Vice Rector of IAU, warmly welcomed all the students and guests and introduced the distinguished personalities present at the event. The welcome address was delivered by Dr. Munira Aminova, Rector of IAU, who encouraged the students to strive for excellence in their studies. The event featured esteemed guest speakers who shared their valuable insights with the audience. Denise Waddingham, Country Director at British Council, emphasized the importance of international cooperation in the field of agriculture. Temur Akhmedov, LEED AP Director and founder of the NGO Green Building Council of Uzbekistan gave a compelling speech emphasizing the importance of sustainable practices in the agricultural industry.
The ceremony continued with inspiring speeches by distinguished professors Bakhtiyor Abdusattorov, Carlos Martinez, and Dinara Muzaffarova, who emphasized the critical role of education and research in shaping the future of agriculture. Muhammad Umar Aslam, International Recruitment Manager, introduced international clubs for students, speaking about the diverse and rich extracurricular opportunities offered by IAU. The most heartfelt moment came when the new grant students took the stage to share their thoughts and experiences. Their determination and commitment to excellence in the field of agriculture resonated with the audience and inspired everyone in attendance.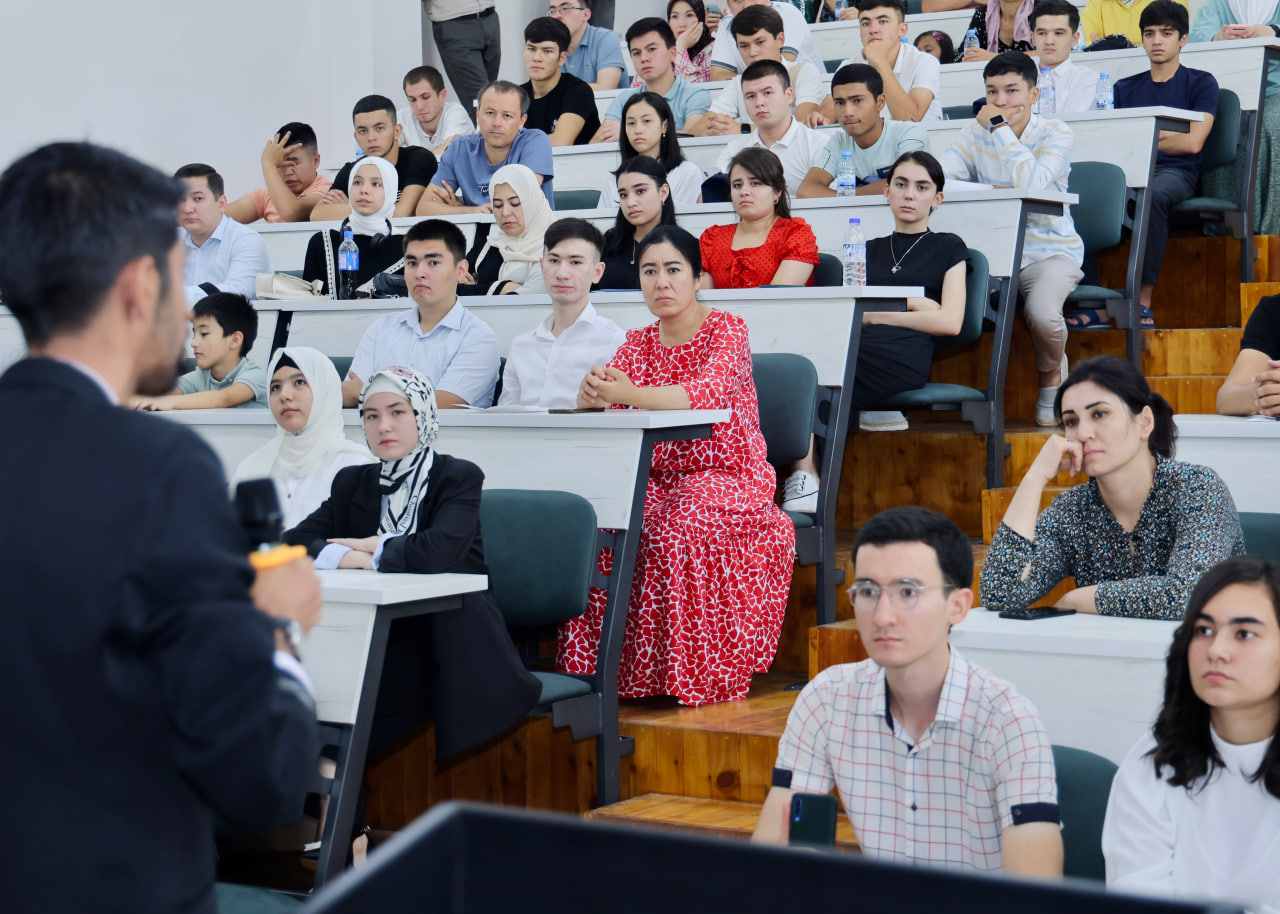 The event was also attended by Alisher Nematullaevich Shukurov, Deputy Minister of Agriculture of the Republic of Uzbekistan, who emphasized the importance of developing the potential of youth in shaping the future of agriculture in the country. The culmination of the ceremony was the awarding of certificates, where about 75 students were recognized for their successes. Each student received a congratulatory handshake and was captured in a photo symbolizing the well-deserved recognition.
At the end of the ceremony, students wishing to receive dormitory accommodation received valuable information and assistance from Ulugbek Kurbanov, manager of the Registrar's Office, and Ravshan Asamov, head of the Department of Social and civil life of Students, who ensured a smooth and convenient process of submitting documents.
The event concluded with the signing of the agreement, where their parents or legal guardians were present on behalf of students under the age of 18, signifying their readiness to begin their exciting educational journey at IAU.
"We are proud to celebrate the academic achievements of these outstanding students and provide them with a platform to succeed in the field of agriculture," said Dr. Munira Aminova, Rector of IAU.
International Agriculture University remains committed to advancing academic excellence, research, and global collaboration, preparing the next generation of agricultural leaders and professionals.