IAU Open Doors Day - April 7, 2023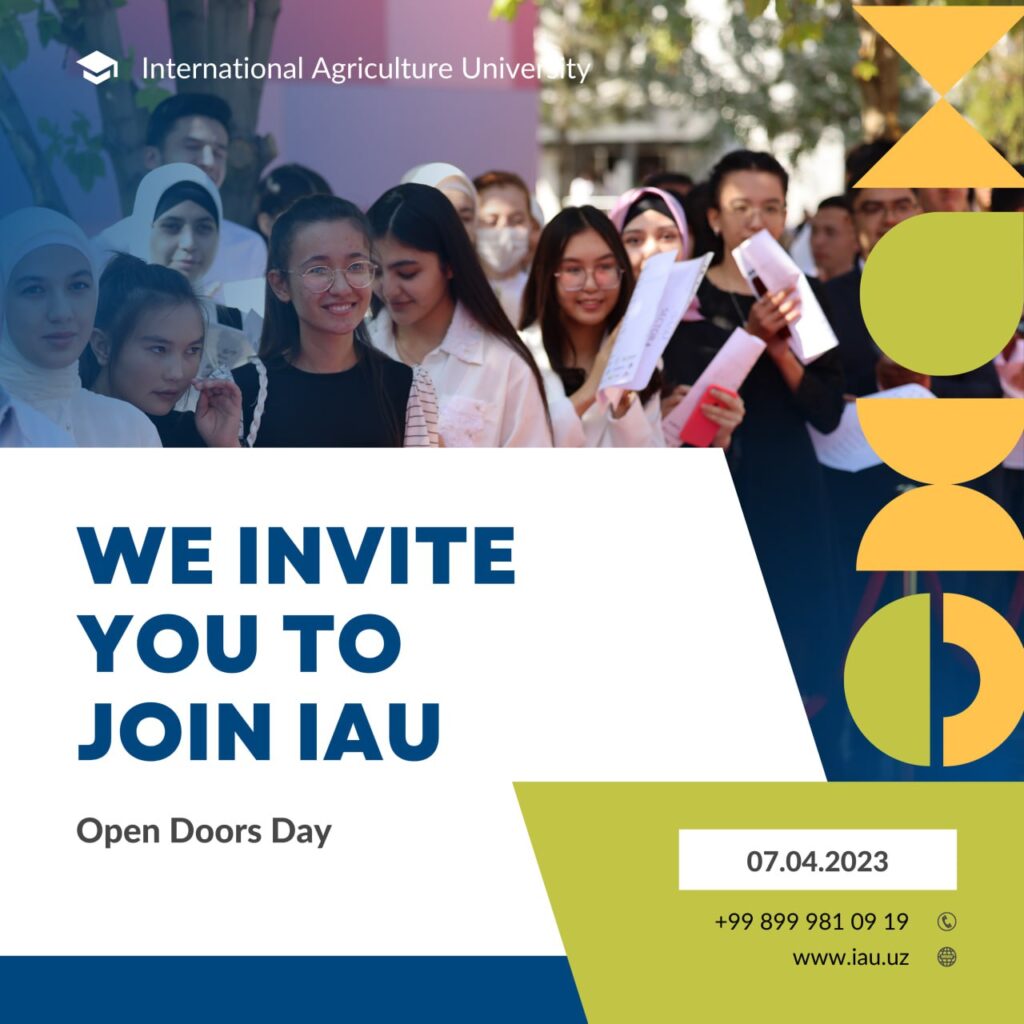 Attention agriculture enthusiasts! The International Agriculture University is hosting its highly-anticipated Open Doors Day, an event that you won't want to miss! Join us for an exciting day of exploration and learning as we showcase the latest advances in the field of agriculture. Our esteemed faculty and students will be on hand to provide guided tours and you'll have the opportunity to engage in hands-on activities and demonstrations.
At the Open Doors Day, you'll gain a deeper understanding of the many challenges facing the agricultural industry, and learn about the innovative solutions being developed to address them. From sustainable farming practices to the latest developments in plant genetics, the International Agriculture University is at the forefront of agricultural research, and our Open Doors Day is the perfect opportunity to see this work in action. You'll have the chance to interact with students and faculty, and get a sense of the exciting research being conducted at our institution.
If you're considering a international career in agriculture, the International Agriculture University's Open Doors Day is the perfect opportunity to explore your options. With degree programs in everything from agronomy to agricultural economics, our institution is committed to providing students with a world-class education that prepares them for success in the field. Whether you're interested in pursuing research or working in the private sector, the International Agriculture University is the ideal place to start your journey. Join us for our Open Doors Day and discover all that we have to offer!