"Delegation from Texas department of agriculture visits international agriculture university in Uzbekistan"
On March 28, 2023, a delegation from the Texas Department of Agriculture visited International Agriculture University in Tashkent, Uzbekistan, to discuss possible cooperation between the two institutions.
The delegation from Texas included Dr. Carter Page, Special Assistant to the Commissioner, and Ms. Nikki Jackson, Program Director for International Marketing, Trade & Business Department. The participants from the International Agriculture University included Dr. Slawomir Wroblewski, Acting Deputy Rector, Dr. Michael Brody, Visiting Professor, Dr. Sergey Yazvenko, Visiting Professor, Dr. Grzegorz Cieslinski, Visiting Professor, and Mrs. Nargiza Khujanazarova, Head of International Department.
During the talks, the Acting Deputy Rector of the International Agriculture University welcomed the delegation and presented basic information about the university, including its unique role in education and agricultural development in Uzbekistan. The strengths of the International Agriculture University were also highlighted, including its human potential, existing international cooperation, and cooperation with business.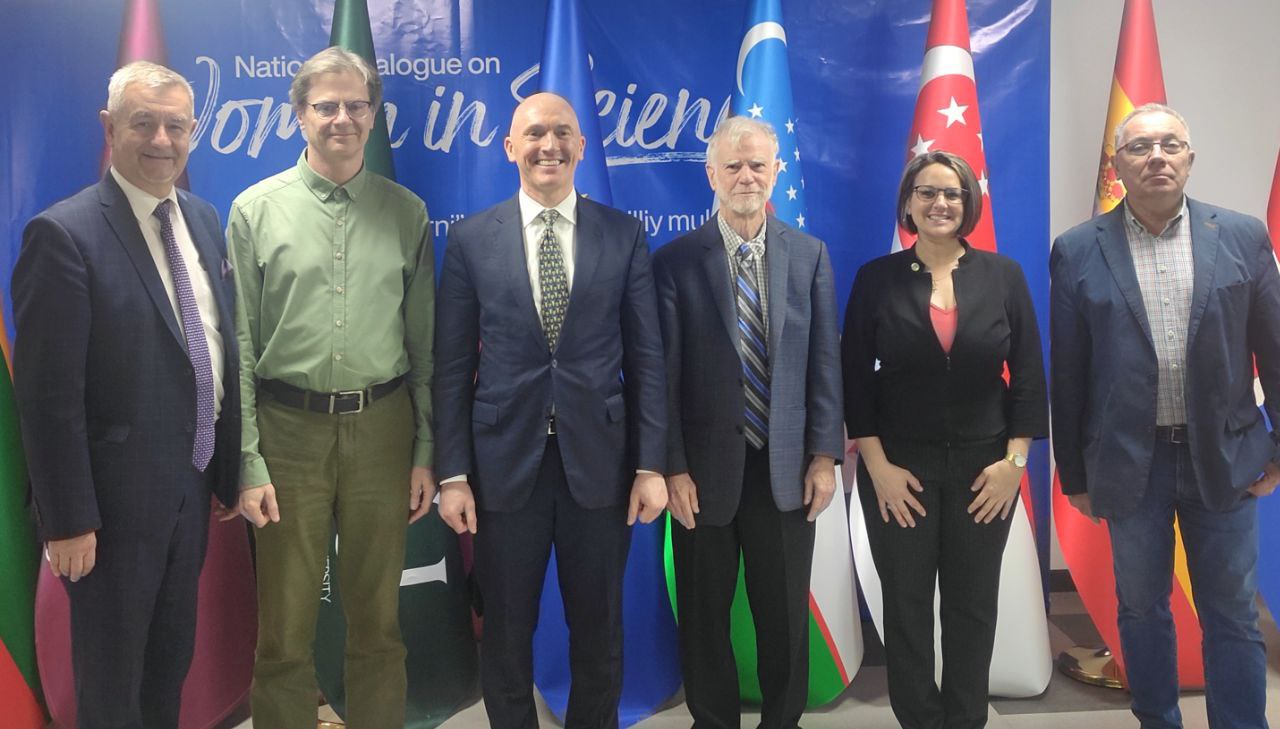 Possible goals of cooperation were also discussed, including the development of the International Agriculture University as a center of knowledge transfer from abroad, the focus on developing young staff from Uzbekistan with great potential for an international career, and the creation of a stable and dynamic Research Centre.
Dr. Michael Brody emphasized the potential for cooperation between Texas and Uzbekistan in climate, agriculture, and natural ecosystems, as they share similar characteristics. Specifically, there is potential for cooperation in cotton and wheat production, arid land science, management and reclamation, and soil fertility under a warming climate.
The delegation also discussed agricultural challenges in Uzbekistan where Texas can help, such as the transformation of irrigation systems and water resource management, improved arid land agriculture, and research capacity and mentoring of young talented scholars.